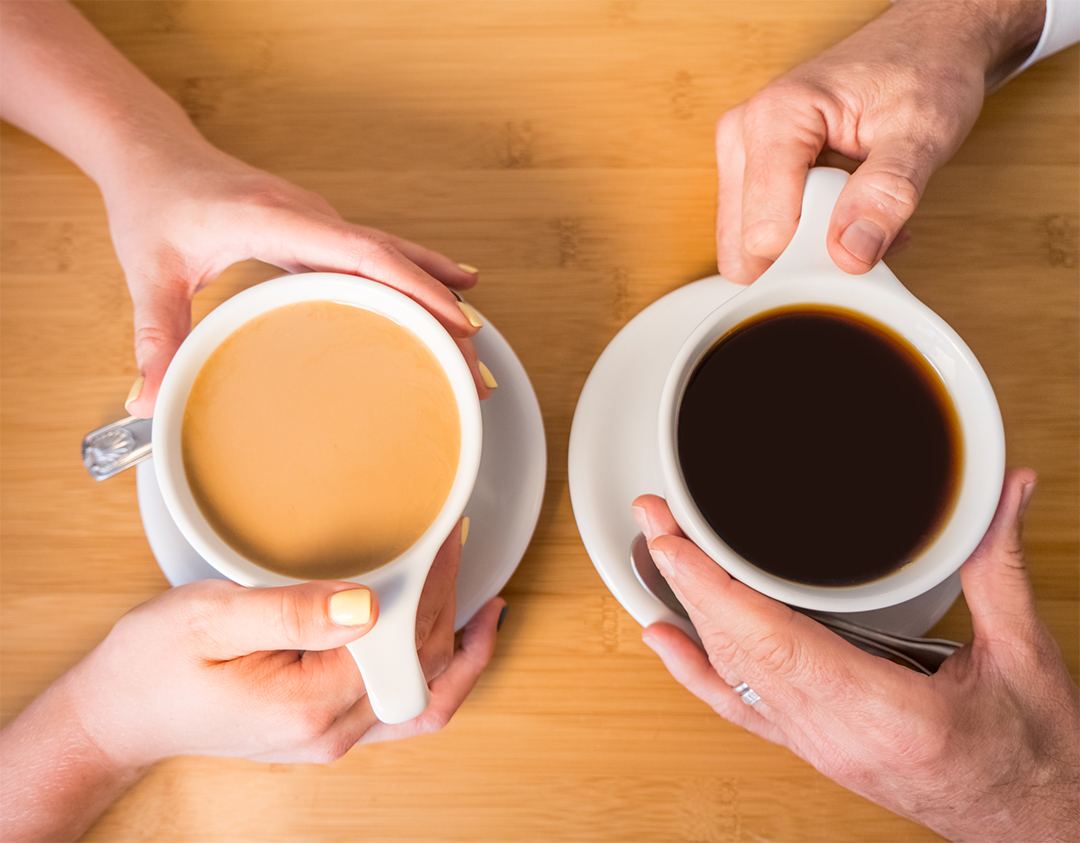 Coffee Menu
ESPRESSO MENU
At L'Arte we use only a sophisticated La Pavoni Lever Espresso Machine. The lever machine allows a better exploitation of the coffee powders. In this way we obtain "the cream of coffee" which is known as the true secret of Espresso. We serve only Kimbo Espresso, roasted in Italy in the Neapolitan tradition.
We get a lot of compliments on our espresso and questions about our "lever" espresso machine…so here are some fun facts!

Since 1905 La Pavoni Spa has been manufacturing machines for espresso and cappuccino coffee. Its innovative designs are credited with spreading the fashion of drinking Italian style "espresso" coffee's, first in Europe, and then around the world. From the outset La Pavoni availed itself of world class designers, such as Giò Ponti, Alberto Rosselli, Antonio Fornaroli, and Bruno Munari. The lever model in our shop is their signature machine, one of only a handful in this region, and you can see an original La Pavoni lever model on display at the Museum of Modern Art in New York!
ESPRESSO/AMERICANO/MACCHIATO
SINGLE $2.25
DOUBLE $2.75
TRIPLE $3.25
CAPPUCCINO/ LATTE
served in a 11 oz ceramic mug for dining in
SINGLE 12oz $3.50
DOUBLE 16oz $4.00
add a shot $0.75
flavors available: vanilla, mocha, spiced mocha, nutella, salted caramel
seasonal flavors: lavender, pumpkin, peppermint
***all flavors are created in-house and on the premises***
CORTADO
SINGLE $3.00
DOUBLE $3.75
add a shot $0.75
HOUSE DRIP COFFEE
Jersey Shore Roasters from Leonardo, NJ created a custom L'Arte blend that pairs perfectly with our pastries and is bold enough to stand alone. Medium Dark Roast with Good Body: Medium Acidity: great complexity with chocolate notes.
SMALL HOT 12oz $2.75
LARGE HOT 16oz $3.00
served in a 11 oz ceramic mug for dining in
ICED COFFEE served with our signature iced coffee cubes
SMALL ICED 16oz $3.50
LARGE ICED 24oz $4.00
HOT COCOA
house-made classic cocoa blend OR
house-made spiced cocoa blend with ginger, nutmeg, cinnamon, clove & cayenne pepper
served in a 11 oz ceramic mug for dining in
SMALL 12oz $3.75
LARGE 16oz $4.50
HOT APPLE CIDER
locally sourced
served in a 11 oz ceramic mug for dining in
SMALL 12oz $4.00
LARGE 16oz $4.50
CHAI LATTE
house-made organic masala chai concentrate recommended with a splash of our house-made vanilla syrup
served in a 11 oz ceramic mug for dining in
SMALL 12oz $3.50
LARGE 16oz $4.20
GOURMET TEAS
organic tea selection from Serendiptiea
china green, moroccan mint, earl grey, ceylon black, decaf ceylon black, chamomile, black jack apple, cinnamon spice, city harvest vanilla, rooibos herbal chai, eve's temptation
served in a 11 oz ceramic mug for dining in
SMALL 12oz $2.40
LARGE 16oz $2.65
ASSAM BLACK ICED TEA
SMALL 16oz $3.50
LARGE 24oz $4.00